The head scarf is one of those looks that you will probably wear on more than one occasion .
It add a certain interest to your look.
Headscarves remind me of the '50s and '60s and are a timeless, stylish and versatile way to accessorize in the summer months (and any season, really).(
Oldnewcharm
)
I am so in love with head scarf look !

Mainly because you can try it so many ways, but also because it's so simple.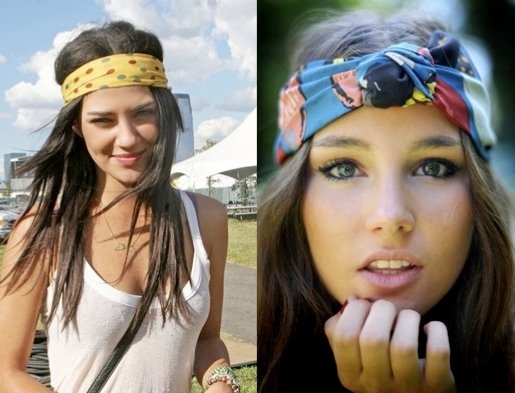 Also if you're interested in making a dolly bow, je vous invite à regarder cette vidéo.
20 ways to tie a head scarf